Author: Nor Zarifah binti Saleh, Public Relation Executive Global Peace Mission Malaysia
Kuala Lumpur, 19 August 21 – Every year on the 19th of August, we honour people involved in the humanitarian and emergency reliefs world with the World Humanitarian Day. As stated by the United Nations Official Website, this year World Humanitarian Day theme is #TheHumanRace going with a global challenge for climate action in solidarity with the people who need it most. We believe that awareness on this issue should be spread intensively to the public to prevent disastrous impact on the people in need.
HISTORY
The World Humanitarian Day is a remembrance of the 19th of August 2003 event, where 22 people were killed in a bomb attack at the Canal Hotel in Baghdad, Iraq including the chief humanitarian in Iraq, Sergio Vieira de Mello. The United Nations General Assembly later formalized the date as the World Humanitarian Day (WHD) in 2009. After the formalization, each year was celebrated with specific theme as a contribution to different humanitarian worker's field. This day is a tribute for all the humanitarian workers who had risked their lives, time, money, and families for the well-being of the people in need.
WE SUPPORT
In conjunction with World Humanitarian Day 2021, we truly support #TheHumanRace and we invite everyone to join hands with us. In GPM, we sincerely believe that all humanitarian workers are the warriors in the real world. We may not have sword, but we bring hope and humanitarian law as weapon to ensure that all people are provide with best needs and support during challenging time. We also urge the world leaders to take action in promoting climate change awareness for the better health of our future generation.
Stand in solidarity with us where you can join #TheHumanRace by running, swimming, riding the bicycles or any of your preferences for a total 100 minutes between August 16th to August 31st. According to the United Nations Official Website, this effort serves as a contribution to the people who had suffered from the impact of climate change. Other than that, we also need your help to spread the words about this issue by promoting the hashtags of #TheHumanRace and #WorldHumanitarianDay2021. Gather your families and friends in understanding the importance of the humanitarian field. Because together, we can heal the world.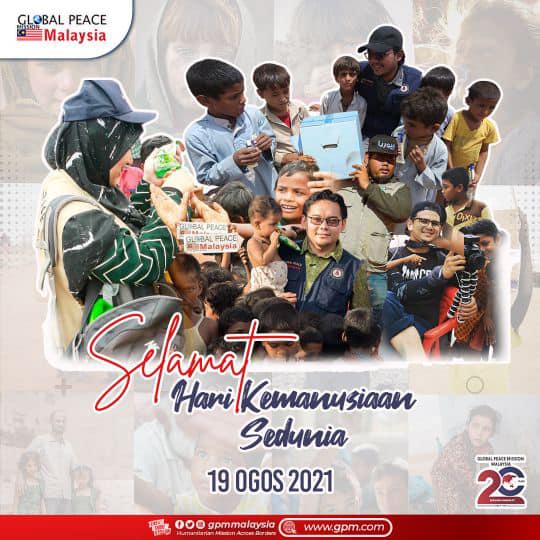 With respect,
Nor Zarifah Binti Saleh