Author: Nurul Najihah Mohd Roffe , Content Manager Executive Global Peace Mission Malaysia
Kuala Lumpur, 8 December 2021 – The heavy rainfall on Monday (22 Nov 2021) has caused the worst flood that happened after 10 years, forcing unprepared residents of Desa Lembah Permai, Ampang to be evacuated from their homes to the nearest relief center. 
In response to the flash flood, Global Peace Mission (GPM) Malaysia team was sent to deliver emergency aids to the victims right after the disaster stroke. They delivered emergency necessities such as food, sleeping bag and hygiene kits for the victims to get through the night.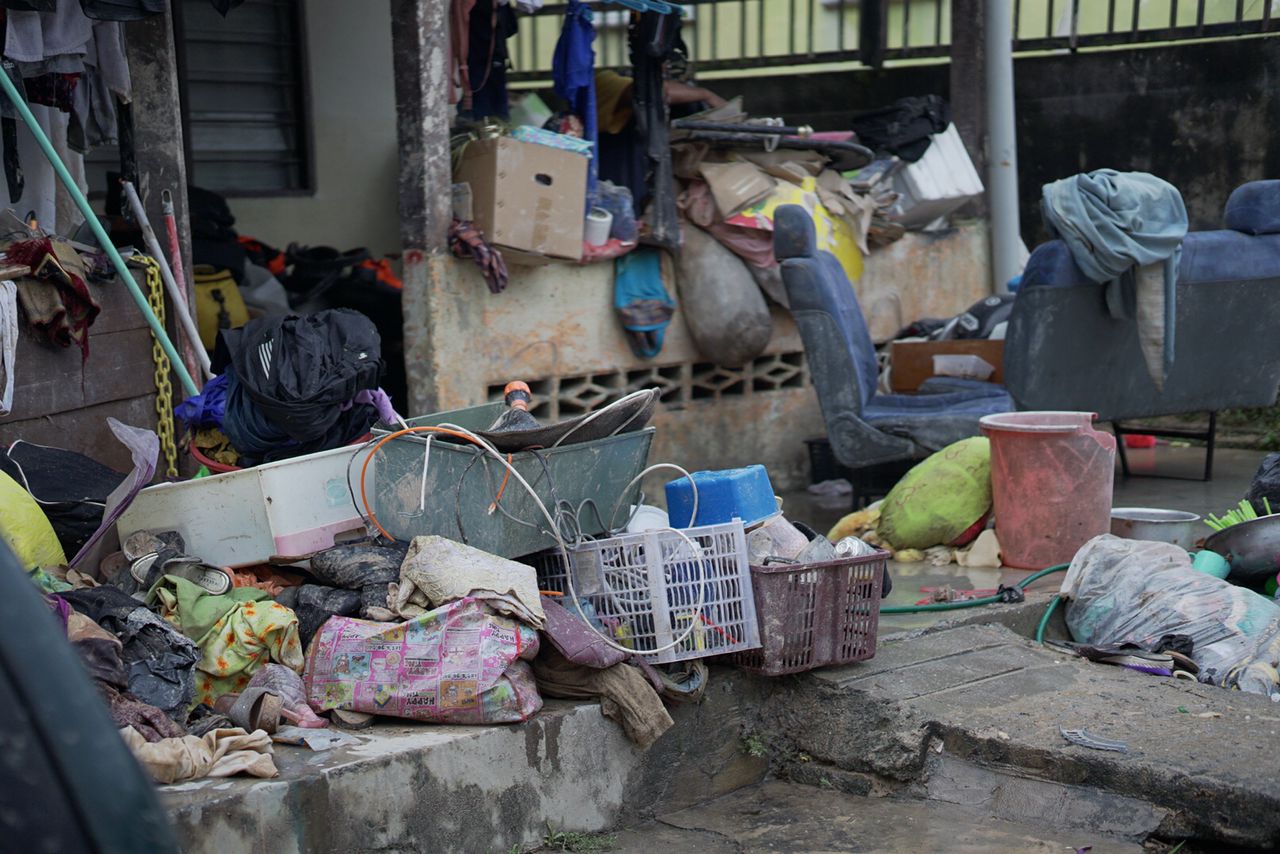 The next day (23 Nov 2021), the team resumed the emergency operation by providing assistance to clean the severely impacted house that was located near the river. The house belongs to an elderly couple and suffered severe damage as the water level arose to the highest. 
The team has distributed 60 blankets and 50 set of clothes to the impacted residents on the third day of operation. Based on the observation, they needed volunteers to assist in the cleaning process as there was lack of manpower. The elderly couple remained as the most impacted as they suffered extreme damage and live alone without any relatives. 
All in all, the emergency operation was a success as the team managed to deliver aids that benefited 17 families. The aids delivered were: 
60 blankets

 

50 set of clothes

 

30 pieces of sleeping bag

 

96 bottles of 1.5L mineral water

 

3 boxes of biscuits

 

60 pieces of burgers

 

Hygiene kits

 
GPM has worked with the Management of Flat Desa Lembah Permai to deliver the aids.  
We thanked everyone involved in the operation and we hope that the victims are getting back on their feet to live normally as before. 
With regards,  
Nurul Najihah Mohd Roffe